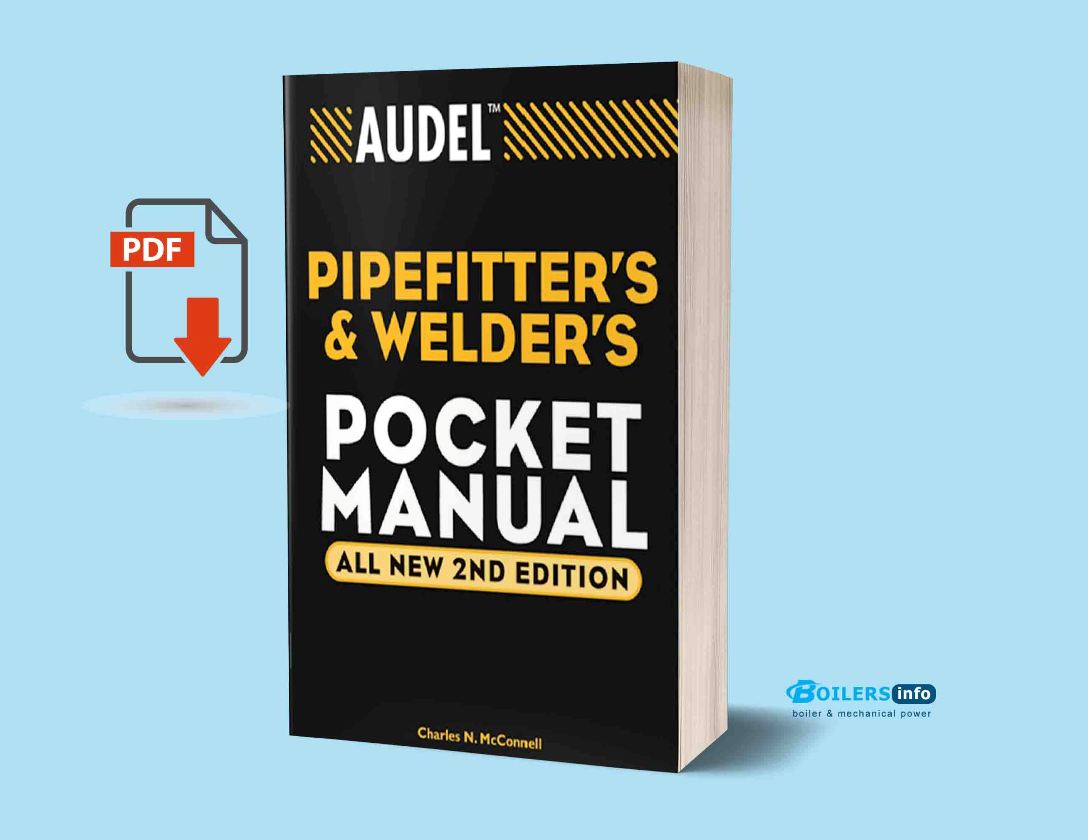 Audel Pipefitters and Welders Pocket Manual 2nd edition by Charles N. McConnell. The purpose of this book is twofold: (1) to acquaint high school students with the advantages of a career as a worker in the piping trades, and (2) to serve as a reference for workers in the pipe-fitting trades who encounter problems in the job. Fortunate indeed is a high-school graduate who has selected a career to pursue in life. By the second year of high school, if they have had good guidance from their parents and/or school counselors, many students who plan to continue their formal education are deciding which college or university to apply to and what kind of courses to enroll in. The piping trades are among the highest-paid construction occupations.
The Contents of Audel Pipefitters and Welders Pocket Manual
1. Math and Metrics
2. Calculating Offsets
3. Pipe Welding with Oxyacetylene and Arc
4. Automatic Fire Protection Systems
5. Steam Heating Systems
6. Hot-Water Heating Systems
7. Air Conditioning and Refrigeration
8. Process Piping Using Plastics
9. Grooved-End and Plain-End Piping Systems
10. Learning to Use an Instrument Level

11. Pneumatic Control Systems
12. Gas Piping
14. Trouble-Shooting Tips for Arc Welding
15. Pipe Welders' Definitions
16. Definitions of Heating and Air Conditioning Terms
17. Glossary of Terms Relating to Plastic Piping.