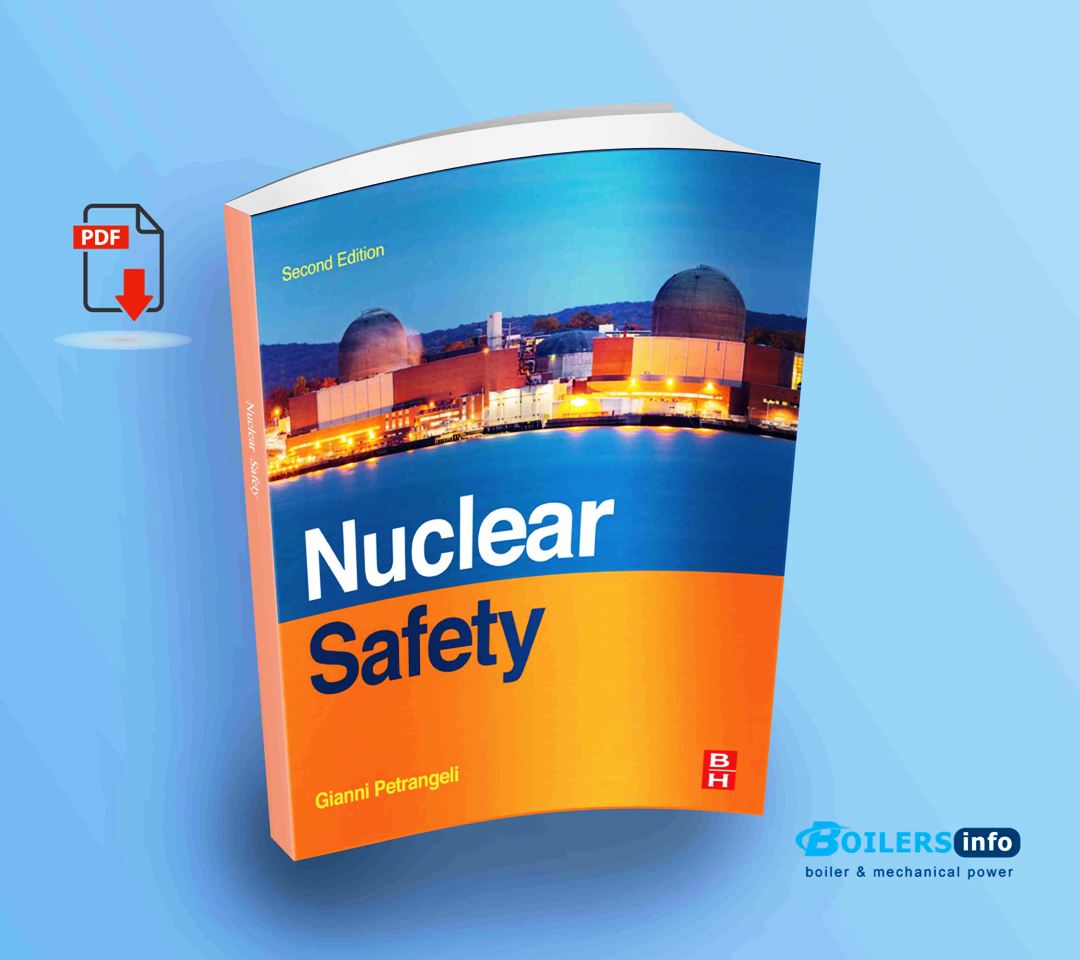 Nuclear Safety Second Edition by Gianni Petrangeli. This book aims to cover some general and unusual topics, such as the overall conditions to comply with a "safe" plant, the transboundary consequences of accidents to plants or specific activities, and the consequences of terrorism. This book will satisfy generalists with an ample spectrum of competencies, specialists within the nuclear industry, and all those seeking simple plant modeling and evaluation methods. New to this edition: Up-to-date analysis on recent events within the field, particularly events at Fukushima; Further examples of application on safety analysis; New ways to use the book through calculated measures. Earthquake resistance — Tornado resistance — Resistance to external impact — Nuclear safety criteria — Nuclear safety research — Operating experience — Underground location of nuclear power plants— Radioactive waste — Fusion safety — Safety of specific plants and of other activities — Nuclear facilities on satellites these topics are briefly discussed in this book.
The Contents of Nuclear Safety Second Edition
Introduction
Inventory and Localization of Radioactive Products in the Plant
Safety Systems and Their Functions
The Classification of Accidents and a Discussion of Some Examples
Severe Accidents
The Dispersion of Radioactivity Releases
Health Consequences of Releases
The General Approach to the Safety of the Plant
Defence in Depth
Quality Assurance
Safety Analysis
Safety Analysis Review
Classification of Plant Components
Notes on Some Plant Components
Earthquake Resistance
Tornado Resistance

Resistance to External Impact
Nuclear Safety Criteria
Nuclear Safety Research
Operating Experience
Underground Location of Nuclear Power Plants
The Effects of Nuclear Explosions
Radioactive Waste
Safety of Specific Plants and of Other Activities
Erroneous Beliefs About Nuclear Safety
The Limits of Nuclear Safety: The Residual Risk.