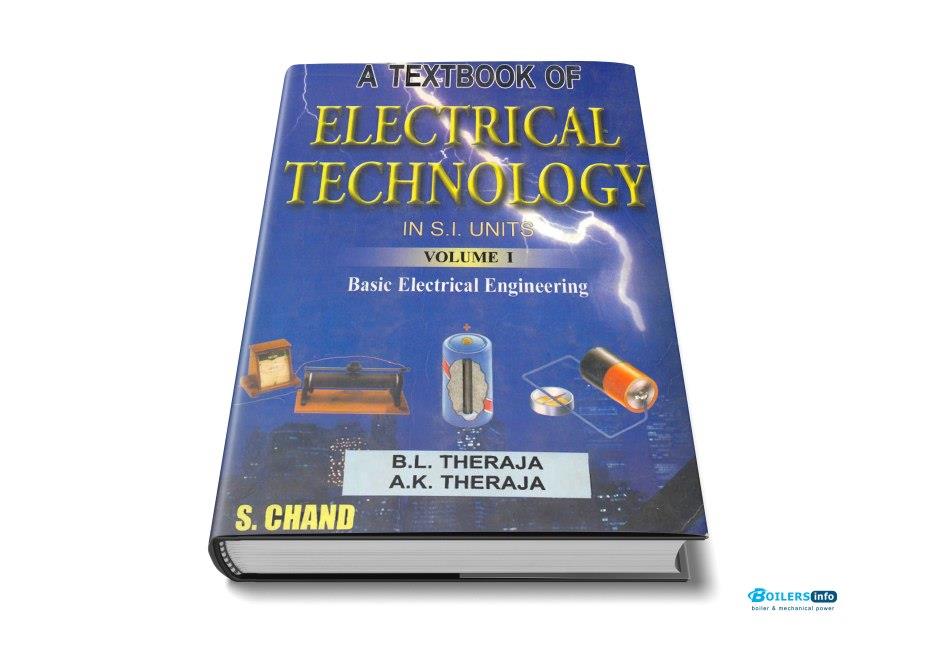 Textbook of Electrical Technology by BL Theraja vol 1 (Basic Electrical Engineering SI units). Best book for electrical engineers and students. The book contains a lot of practical and theoretical knowledge for electrical engineers technicians and students of Electrical engineers. The Book has four volumes.  Volume2 – Volume3 – Volume4. It is a reference book.
The table of Contents of Volume One is as under
Electric Current and Ohm's Law
DC Network Theorems
Work, Power, and Energy
Electrostatics
Capacitance
Magnetism and Electromagnetism
Electromagnetic Induction
Magnetic Hysteresis
Electrochemical Power Sources
Electrical Instruments and Measurements
A.C. Fundamentals
Complex Numbers
Series A.C. Circuits
Parallel A.C. Circuits
A.C. Network Analysis
A.C. Bridges
A.C. Filter Networks
Circle Diagrams
Polyphase Circuits
Harmonics
Fourier Series
Transients
Symmetrical Components
Introduction to Electrical Energy Generation.