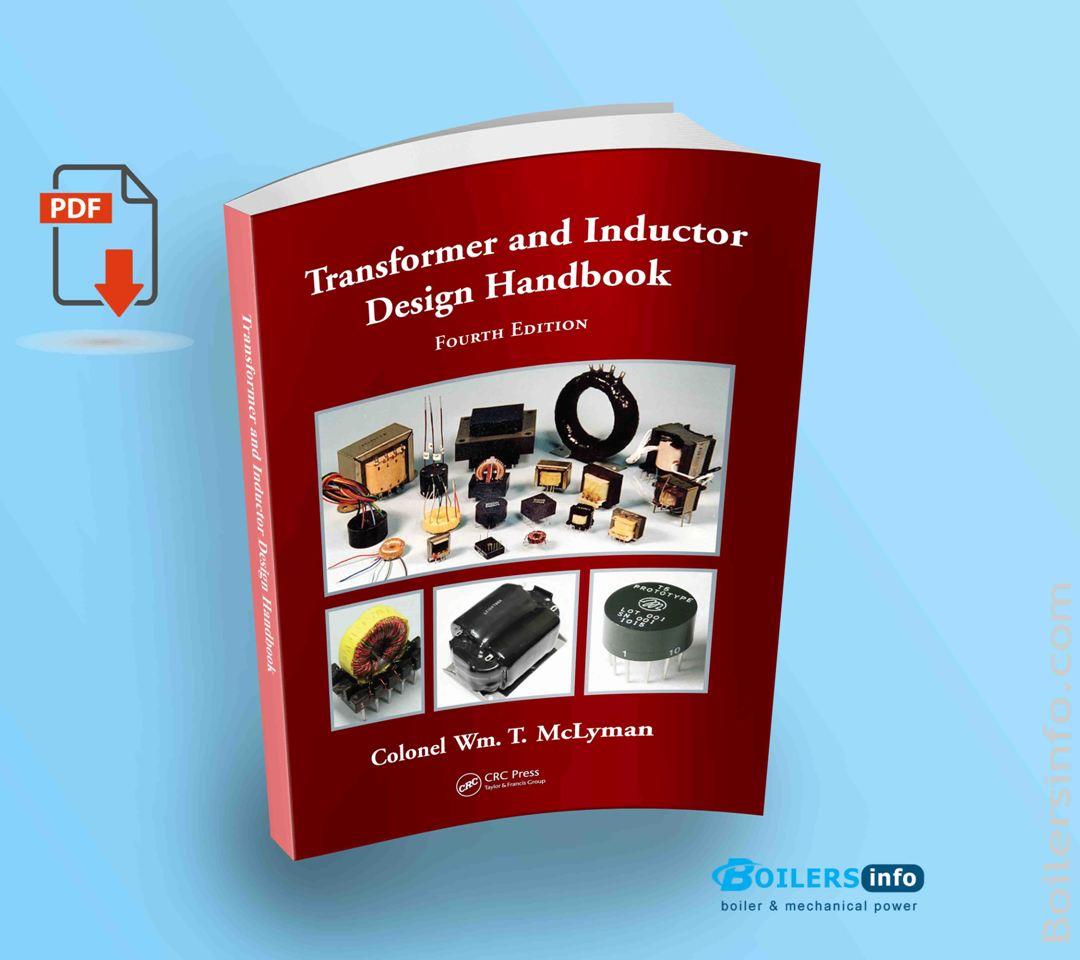 Transformer and Inductor Design Handbook by Colonel William T. McLyman. This book offers a practical approach with design examples for design engineers and system engineers in the electronics industry, as well as the aerospace industry. While there are other books available on electronic transformers, none of them seem to have been written with the user's viewpoint in mind. The material in this book is organized so that the design engineer, student engineer, or technician, starting at the beginning of the book and continuing through the end, will gain a comprehensive knowledge of the state of the art in transformer and inductor design. The more experienced electrical engineers and system engineers will find this book a useful tool when designing or evaluating transformers and inductors.
The Contents of Transformer and Inductor Design Handbook
Fundamentals of Magnetics
Magnetic Materials and Their Characteristics
Magnetic Cores
Window Utilization, Magnet Wire, and Insulation
Transformer Design Trade-Offs
Transformer-Inductor Efficiency, Regulation, and Temperature Rise.
Power Transformer Design.
DC Inductor Design, Using Gapped Cores
DC Inductor Design, Using Powder Cores
AC Inductor Design
Constant Voltage Transformer (CVT)
Three-Phase Transformer Design
Flyback Converters, Transformer Design
Forward Converter, Transformer Design, and Output Inductor Design
Input Filter Design.
Current Transformer Design
Winding Capacitance and Leakage Inductance
Quiet Converter Design.
Rotary Transformer Design.
Planar Transformers and Inductors.
Autotransformer Design
Common-Mode Inductor Design.
Series Saturable Reactor Design
Self-Saturating, Magnetic Amplifiers
Designing Inductors for a Given Resistance.