Technical papers Books pdf, presentations ppt and manuals about High pressure Boilers subcritical and supercritical Pulverized Coal utility boilers.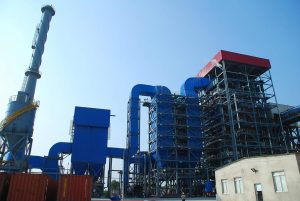 300 MW Thermal Power Plant Training Material for Operators
---
400 MW Supercritical Advanced Pulverized Coal Fired Subcritical Plant
---
500 MW Utility Boiler PPT
Download
---
600 MW sub-critical Coal Fired Thermal Power Plant INDIA O&M Manual
---
600 MW Subcritical Boiler Operation Rules
---
600MW High pressure Boiler erection manual
---
600×2 MW Coal fired Boiler Operation training
---
750 MW Combined cycle power plant HRSG Operation and Maintenance Manual.
---
Anthracite Coal Fired 300MW operational manual boiler.
---
Bandel Thermal Power Station india ppt
Download
---
Boiler Mitsubishi maintenance manual 850MW
---
KAPCO Power Plant Report internship
---
Operation Manual for 600MW Unit
---
Overview Of 660MW Steam Turbine.
---
SUPERCRITICAL BOILERS PPT
---
Technical Paper on Supercritical Power Plants
---
DCS System Screenshot of Power plants
Supercritical Pulverized Coal PPT
---