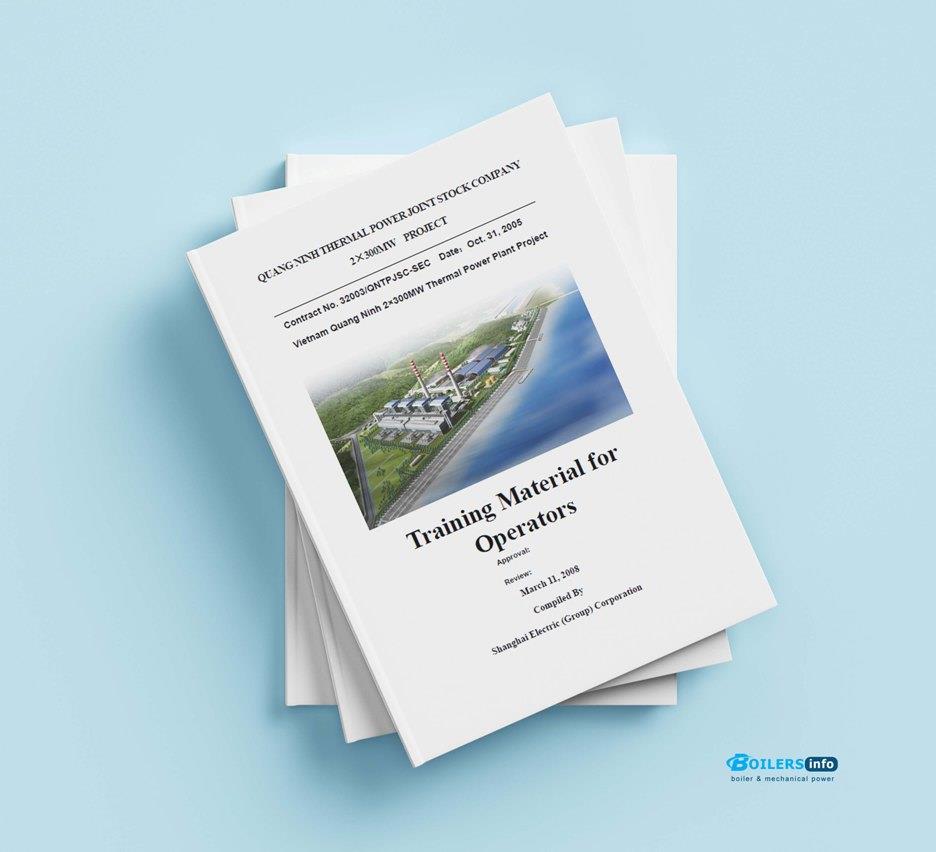 Training Material for Operators of Vietnam Quang Ninh 2x 300 MW Thermal Power Plant. Quang Ninh thermal power plant project, the first-phase project involves 2X300MW coal-fired units, the project is planned as 4X300MW installed capacity finally. The plant site is at Ha Long, Quang Ninh, Vietnam. The investor consists of three shareholder members: Electricity of Vietnam Corp. (EVN), Vietnam National Coal Corp., Vietnam Construction Import-Export Corporation. The project is undertaken by China Shanghai Electric Group Co., Ltd (SEC) in the manner of the EPC Turnkey contract.
The Contents of the Training Manual
VOLUME A BRIEF INTRODUCTION TO THE UNIT
VOLUME B BOILER OPERATION
VOLUME C STEAM TURBINE OPERATION
VOLUME D ELECTRICAL OPERATION
VOLUME E CHEMICAL OPERATION
VOLUME F FLUE GAS DESULFURIZATION AND ASH HANDLING OPERATION
VOLUME G FUEL OPERATION
VOLUME H OPERATION AND MANAGEMENT SYSTEM OF THERMAL POWER PLANT
 Layout for typical W-type flame boiler and its systems.