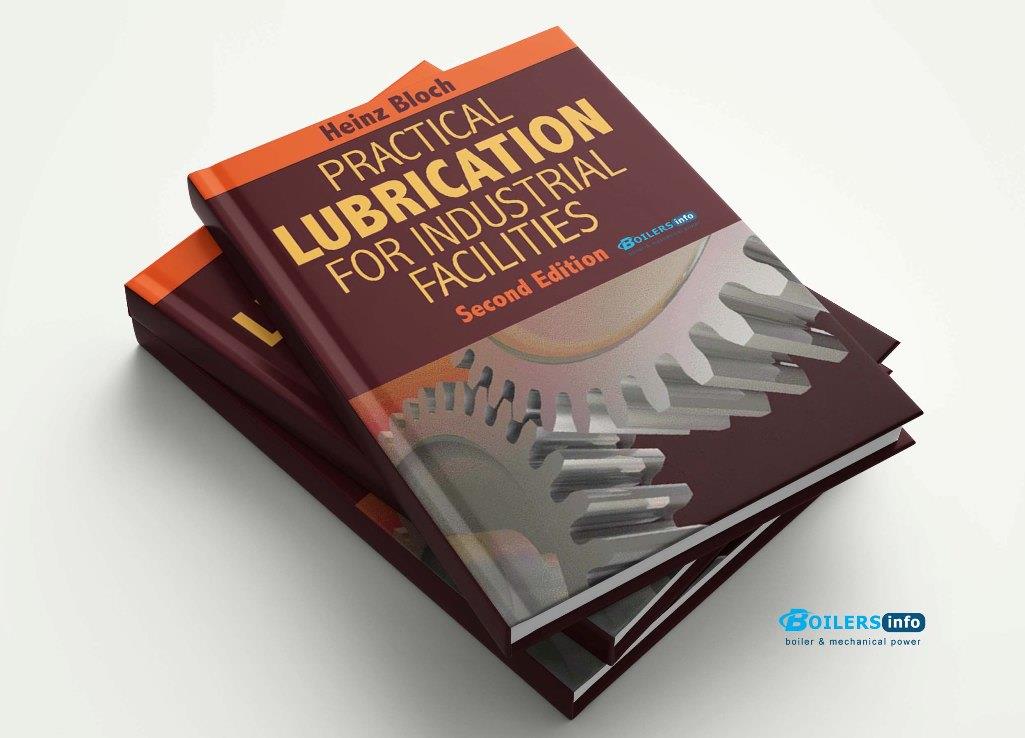 Practical Lubrication for Industrial Facilities 2nd edition by Heinz P. Bloch. The book provides practical and important lubrication and lubricant topics into a format that satisfies such principal requirements as technical relevance, readability, and applicability to the widely varying needs of modern industrial plants. Modern industrial plants include appliance makers, foundries and mining equipment makers, petroleum refineries and facilities that use air compressors. There is simply no end to the listings of industries and users whose lubrication requirements and where needs for lubricants.
The Contents of Book Practical Lubrication for Industrial Facilities:
Chapter 1 Principles of Lubrication
Chapter 2 Lubricant Categories
Chapter 3 Lubricant Testing
Chapter 4 General Purpose R&O Oils
Chapter 5 Hydraulic Fluids
Chapter 6 Food Grade and "Environmentally Friendly" Lubricants
Chapter 7 Synthetic Lubrication
Chapter 8 Lubricants for Forest Product and Paper Machines
Chapter 9 Lubricating Greases
Chapter 10 Pastes, Waxes and Tribosystems
Chapter 11 Constant Level, Centralized, and Oil Mist Lubrication Systems
Chapter 12 Bearings and Other Machine Elements
Chapter 13 Lubrication Strategies for Electric Motor Bearings
Chapter 14 Gear Lubrication
Chapter 15 Compressors and Gas Engines
Chapter 16 Steam and Gas Turbines.
Chapter 17 Lube Oil Contamination and On-stream Oil Purification
Chapter 18 Storage Methods and Lubricant Handling.
Chapter 19 Successful Oil Analysis Practices in the Industrial Plant.