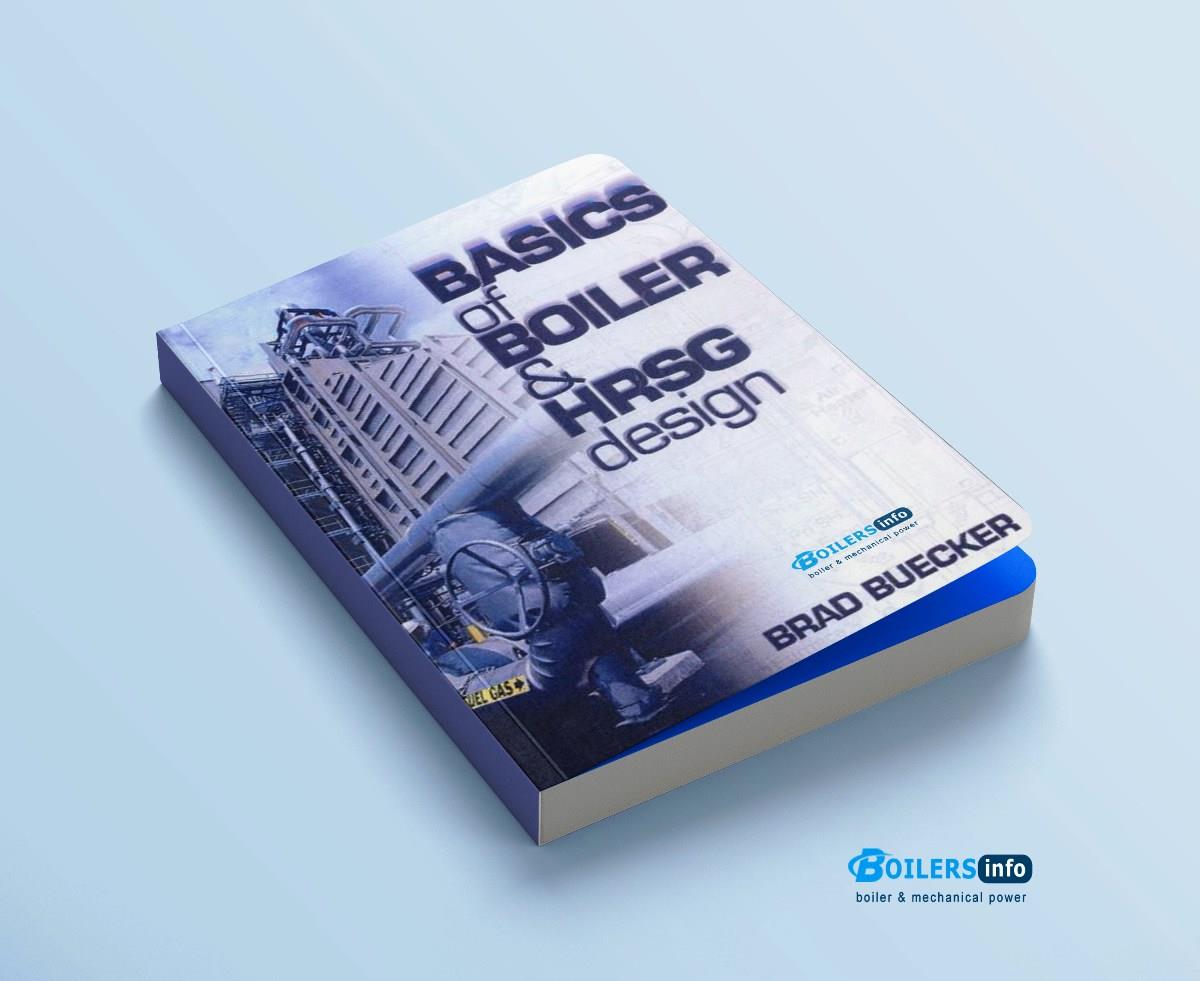 Basics of Boilers and HRSG Design by Brad Buecker The book serves as an introduction to fundamental HRSG boiler design for the operator, manager, or engineer to use as a tool to better understand his/her plant.
The structure of the book is as follows:
• Chapter 1 discusses fundamentals of steam generation and conventional boiler design.
• Chapter 2 discusses some of the "newer" (in terms of large-scale use) technologies, including fluidized-bed combustion and heat recovery steam generation (HRSG). For the latter subject, I had the aid of a fine book published by Penn Well, Combined Cycle Gas & Steam Turbine Power Plants, 2nd ed For those who really wish to examine combined-cycle operating characteristics in depth, I recommend this book.
• Chapter 3 looks at fuel and ash properties.
• Chapter 4 examines typical fossil-fuel plant metallurgy. This is very important with regard to plant design and successful operation.
• Chapter 5 reviews many important topics regarding air pollution control a constantly evolving issue. Utility managers will most certainly be faced with new air emissions control challenges in the years and decades to come.
TABLE OF CONTENTS
Fossil-Fired Boilers-Conventional Designs
The "Newer" Technologies-Fluidized-Bed Combustion
Fossil Fuel and Ash Properties-Their Effects on Steam
Steam System Materials
Air Pollution Control