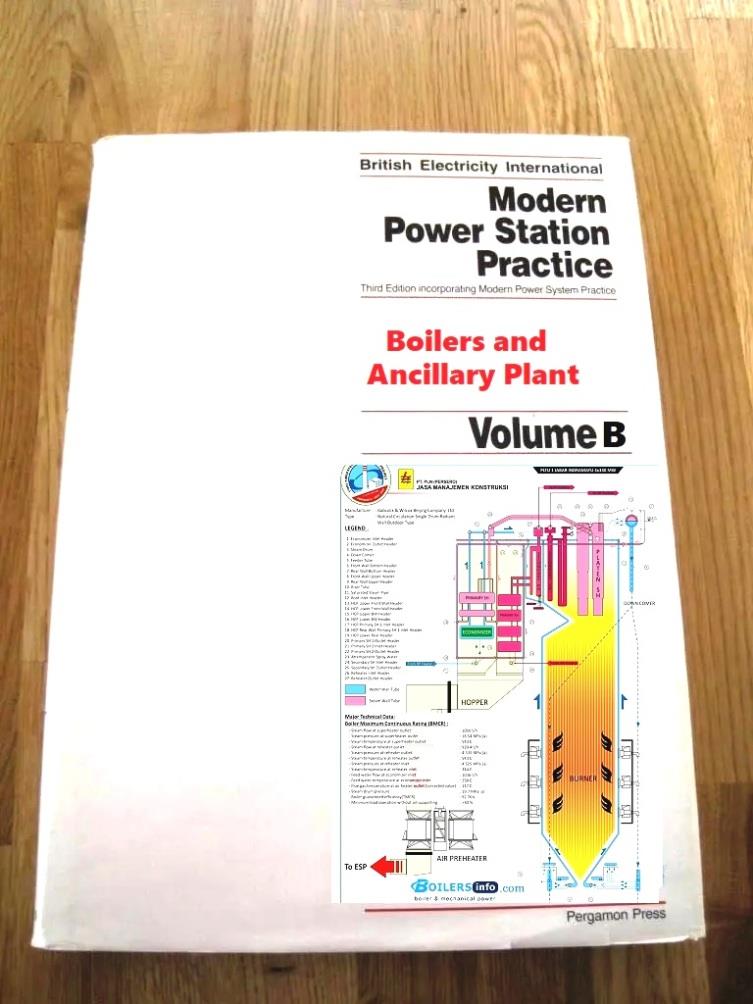 Welcome to the world of power generation, where innovation and engineering excellence converge to provide us with the energy that powers our modern lives. In this comprehensive volume, Modern Power Station Practice: Boilers and Ancillary Plant Volume B, brought to you by the experts at British Electricity International, we delve into the heart of power stations, focusing on the intricate and vital components that make up the backbone of electricity generation. This volume provides an invaluable resource for engineers, researchers, and enthusiasts alike who seek to understand the intricacies of power station boilers and the critical ancillary systems that support their operations. These pages uncover the secrets of heat transfer, combustion, and thermodynamics.
The Contents of Modern Power Station Practice Boilers and Ancillary Plant
Fundamentals of boiler design and factors affecting selection
The nature of the fuel and its influence on the design
Combustion and Furnaces
PF burner types and location in the furnace
Oil burner types and place in the furnace
Arrangement of oil handling plant
Boiler unit thermal and pressure parts design
Heat transfer and fluid mechanics
Water and steam side chemistry
Steam temperature control
Application of computers to boiler design
Function and types of Economiser / Air heaters
Feedwater arrangements and boiler fittings and mountings
Gas cleaning requirements for various types of boiler
Flues and ducts
Flue gas desulphurization.