Scanned Urdu Boiler Books on different topics steam, boiler calculations, power plant, SAULT safety, and drawing are available for download. If you want any book or have any technical Urdu books and you want to upload here send us.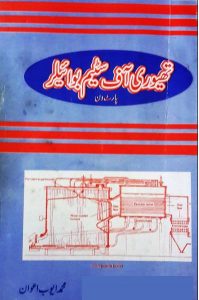 Advance Steam Plant Engineering  Urdu
Naveed Ahmed Gull & Shakeel Ahmed Khan
---
Theory of Steam Boiler Part 1 Urdu
Engineer Ayoub Awan
---
Practical Boiler Engineering For C Class Students Urdu
Ismail Abid sb

---
Standard Boiler Room QA Urdu

Malik book depot Urdu Bazar Lahore
---
Steam Generation Urdu book Part 3
Ismail Abid sb
---
SAULT Book (Safety, Automation, Utilities, Laws, Techniques)

Syed Talat Mehmood ul Hassan
---
Mathematics SI system for boiler Engineer 1st and 2nd class
Ismail Abid sb
---
Note: If you Like the Books Please Purchase them and Support the Authors.
 For Suggestion/Contribution Email: [email protected]