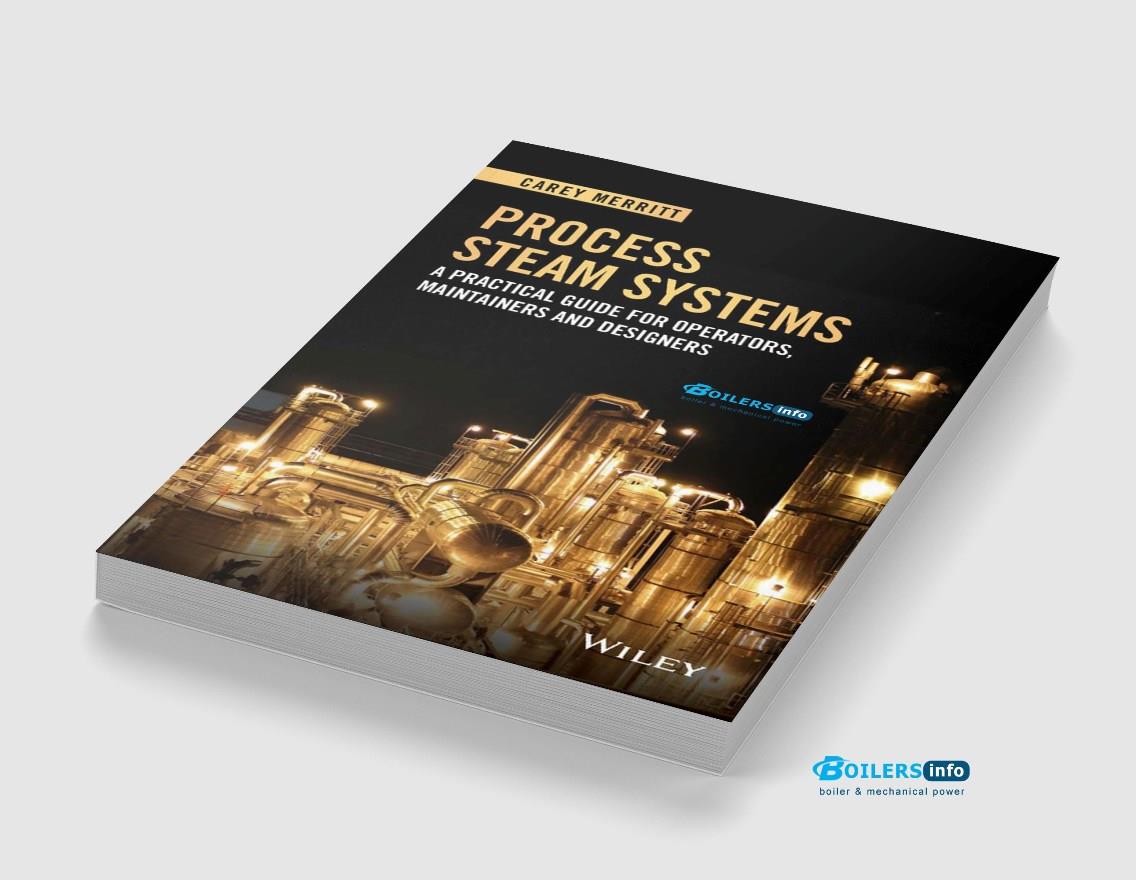 Process Steam Systems A Practical Guide for Operators, Maintainers, and Designers by Carey Merritt WELY. The book is written with a system approach and looks at each part of the steam system individually with many examples of how to size and select the right equipment for a variety of applications. In addition to engineering principles, the text discusses good operations, maintenance, troubleshooting, and commissioning practices of the entire steam system. This book is meant to provide a text for learning and a reference guide for operators, maintainers, and engineers.
Book is a relatively simple but comprehensive collection of steam design and operational good practices. It discuss good engineering
and operational practices with emphasis on what happens inside the steam system equipment at any location in the steam cycle.
Contents
1 S team: A Heat Transfer Fluid
2 S team Formation, Accumulation, and Condensation
3 Understanding Heat Transfer
4 Steam Quality: It Matters
5 Boiler Room Considerations
6 The Steam Generator
7 Boiler Trim, Fuel Delivery, and Combustion Control System
8 The Steam Delivery System
9 The Condensate Recover System
10 T he Feed Water System
11 Steam System Chemistry Control
12 Steam System Applications
13 Steam System Efficiency
14 Shutdown, Startup, Inspection, and Maintenance
15 Troubleshooting and Commissioning Basics
16 Commissioning and Troubleshooting the Steam Generator
17 Commissioning and Troubleshooting the Steam Delivery System
18 Commissioning and Troubleshooting the Condensate and Feed Water System
19 Commissioning and Troubleshooting the Water Treatment Equipment