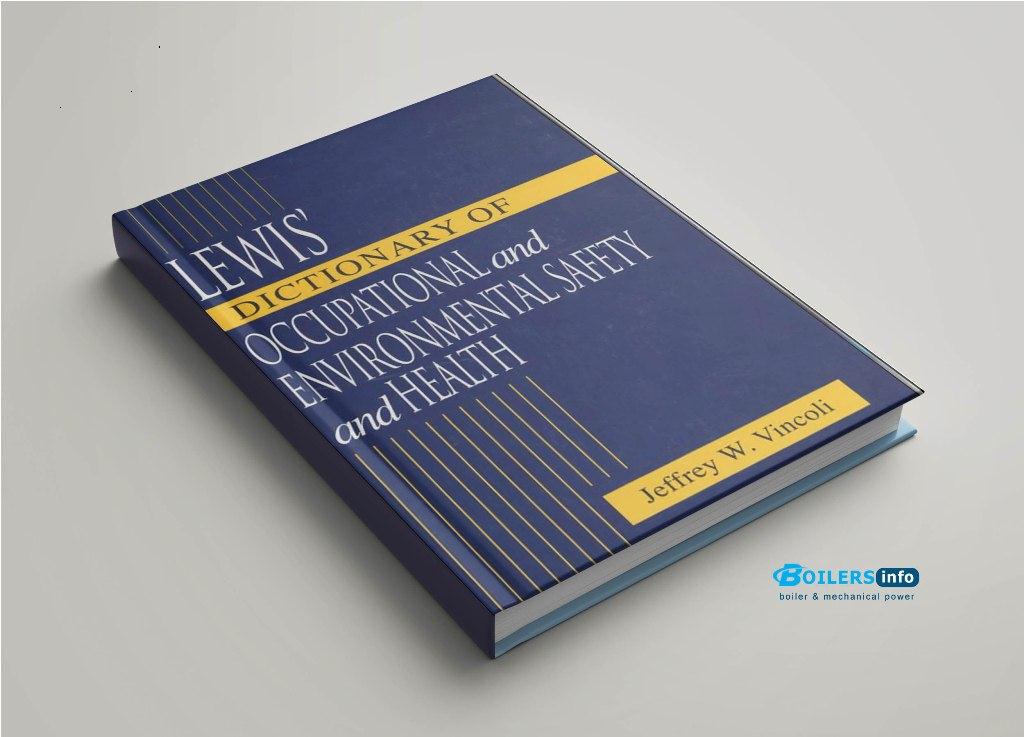 Lewis Dictionary of Occupational and Environmental Safety and Health by Jeffrey W. Vincoli. Occupational and environmental safety and health disciplines are, indeed, separate functions. However, changes in the way corporate America does business have forced a continued divergence of the two professions. This development has created a drastic need for new, quick-reference sources of knowledge and information. The more complete and comprehensive the source, the more beneficial it will be to the user. This Lewis Dictionary of Occupational and Environmental Safety and Health is an attempt to fill this need and provide professionals with a single source of reference for defining the thousands of words, terms, and phrases they are faced with literally every working day.
The Contents of Occupational and Environmental Safety and Health Dictionary
Accident Investigation
Asbestos Exposure
Chemical Safety
Confined Space Entry
Fall Protection
Hazard Communication
Hazardous Materials Handling
Industrial Hygiene
Occupational Diseases
Personal Protective Equipment (PPE)
Radiation Safety

Respiratory Protection
Safety Regulations and Standards
Toxicology
Environmental Regulations
Air Quality Monitoring
Water Pollution Control
Noise Control
Hazardous Waste Management
Occupational Health and Safety Management Systems (OHSMS)
Risk Assessment
Emergency Response and Preparedness
Safety Training and Education
Ergonomic Design and Evaluation
Occupational Health Promotion
Green and Sustainable Practices.