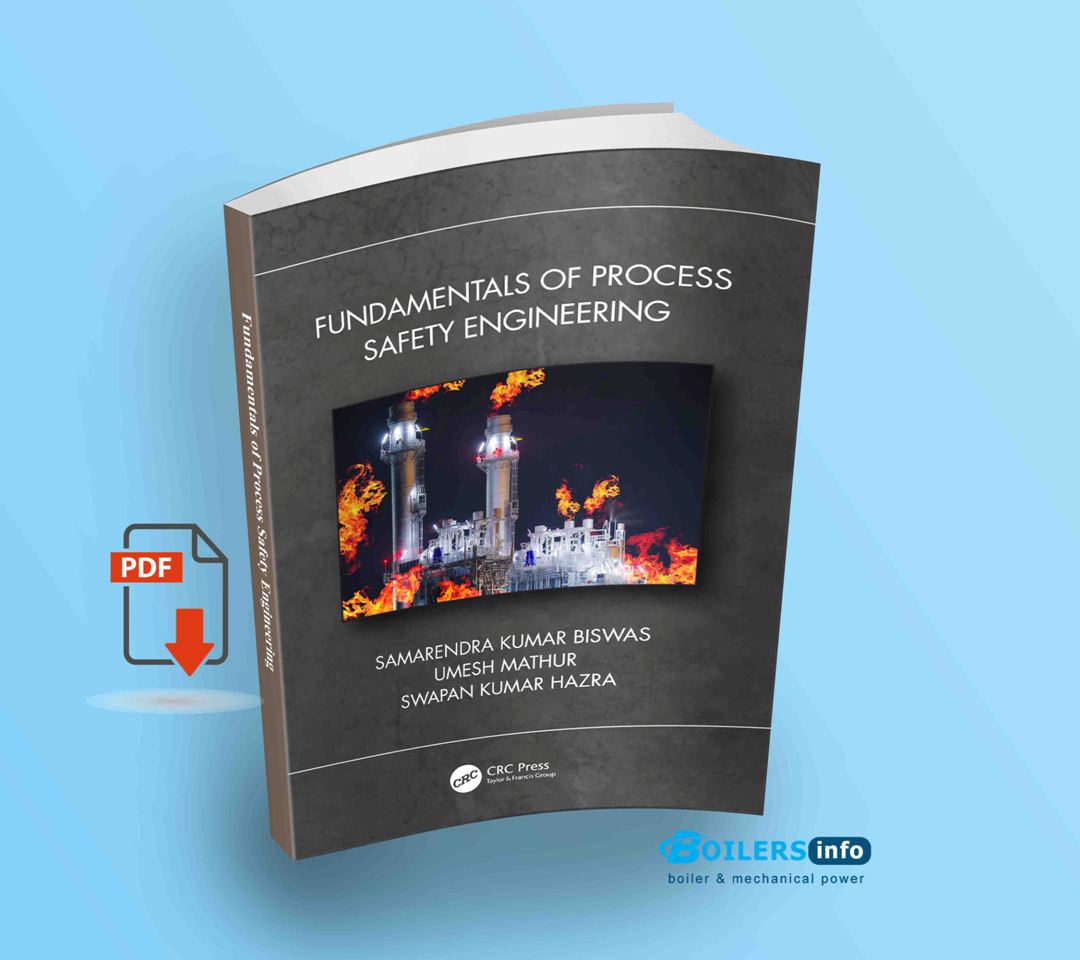 Fundamentals of Process Safety Engineering 2021 SK Biswas. This book contains a great deal of technical detail, of which all engineers should have a basic understanding. But I hope that readers using this book retain these three critical messages throughout their careers. This book addresses the vital subject of Process Safety in petroleum refining,
petrochemical, and other similar processing plants.
You must understand the hazards of your materials and processes and the consequences that could arise if you don't manage them properly.
• You must know the risk of your process and implement all barriers necessary
to ensure that it meets your corporate risk criteria.
• Having implemented the necessary barriers, you must maintain them, so
they perform as designed, all the time.
The Contents of Fundamentals of Process Safety Engineering
Chapter 1 Hazards in the Process Industries
Chapter 2 Overview of Some Major Accidents in the World
Chapter 3 Fundamentals of Fire Processes
Chapter 4 Static Electricity
Chapter 5 Pool Fire
Chapter 6 Jet Fire
Chapter 7 Vapor Cloud Fire
Chapter 8 Fireball
Chapter 9 Explosion
Chapter 10 Toxic Releases
Chapter 11 Dispersion of Gases and Vapors
Chapter 12 Hazard Identification
Chapter 13 Risk Assessment and Control
Chapter 14 Human Factors in Process Safety
Chapter 15 Process Safety and Manufacturing Excellence.