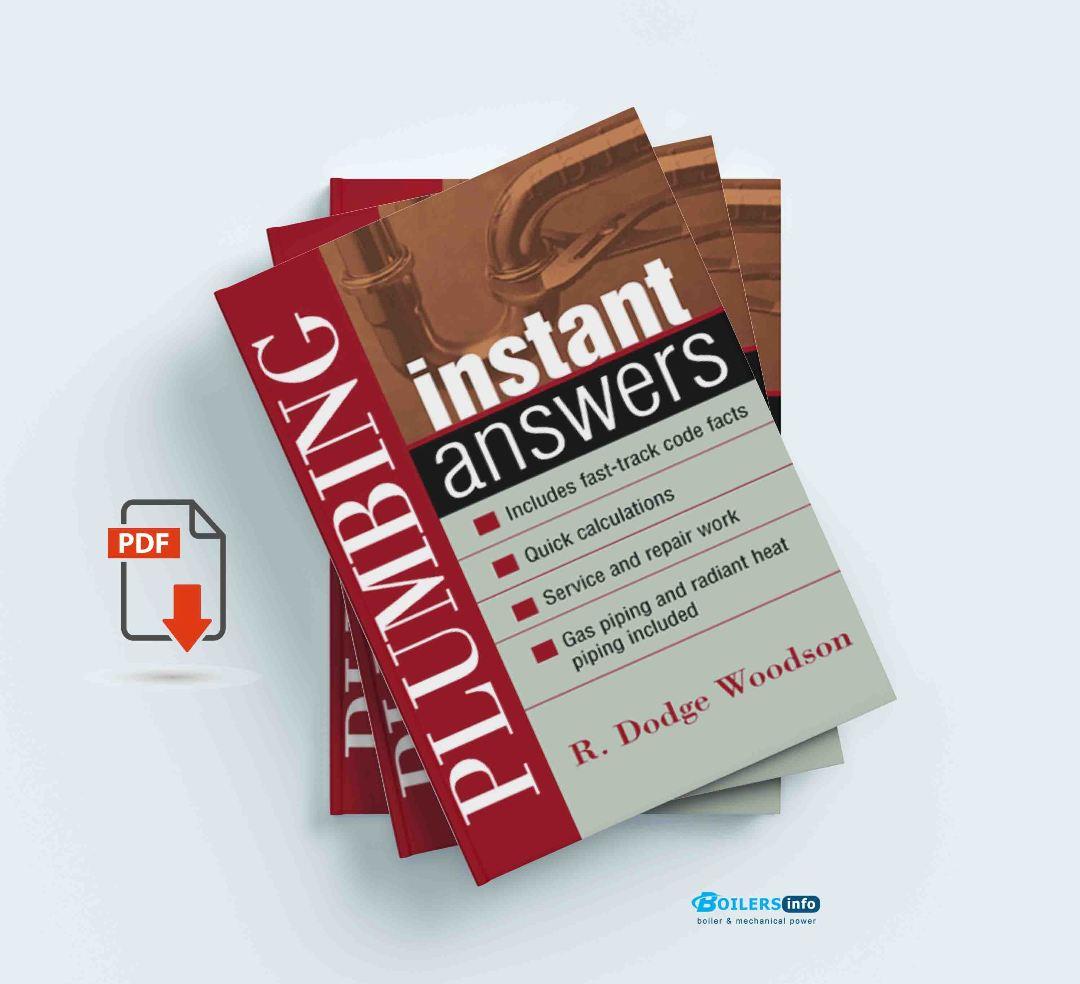 Plumbing instant answers by R. Dodge Woodson. What will you gain from owning this book? More than you can imagine. Take a few minutes to review the Contents. Thumb through the pages. Look at how easy it is to find the data you need. Where else have you ever seen so much information offered in such a fast, accessible, easy-to-understand format? There is no other plumber's reference like this one. No plumbing contractor or plumber should be without this valuable tool. This is a terrific book to help you to integrate practical plumbing concepts into the math exercises and help homeowners tackling weekend repair jobs.
The Contents of Plumbing Instant Answers
Chapter 1: Fast-Track Code Facts
Chapter 2: Mathematics for the Trade
Chapter 3: New Installations
Chapter 4: Existing Plumbing Systems
Chapter 5: Service and Repair Work
Chapter 6: Fixtures
Chapter 7: Water Heaters
Chapter 8: Gas Piping
Chapter 9: Radiant Heat Piping
Chapter 10: Septic Systems
Chapter 11: Private Water Supply Systems
Chapter 12: Troubleshooting
Chapter 13: Worksite Safety
Chapter 14: First Aid
Chapter 15: Reference and Conversion Tables.