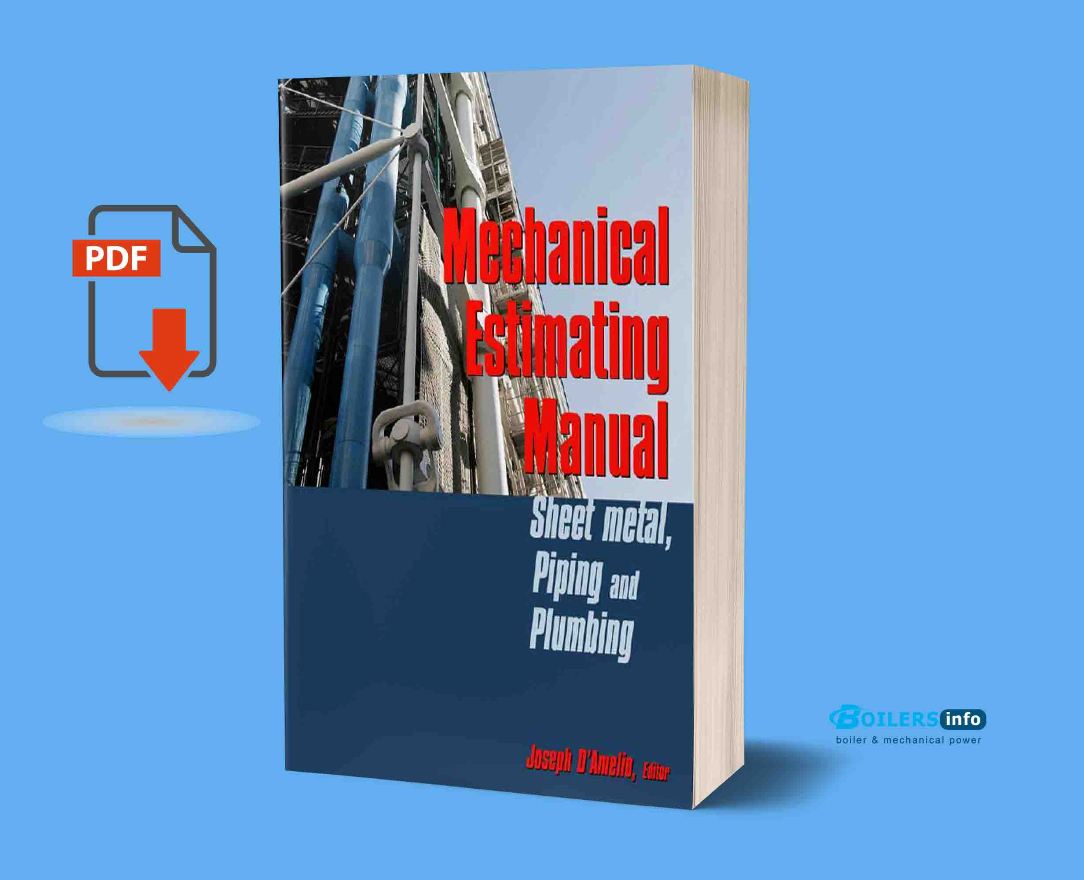 Mechanical Estimating Manual Sheet Metal Piping and Plumbing by Joseph D'Amelio. Welcome to the world of mechanical estimating, where precision meets practicality, and numbers tell the story of complex construction projects. In "Mastering the Art of Mechanical Estimating," Joseph D'Amelio takes you on a journey through the intricate process of estimating costs for sheet metal, piping, and plumbing—essential elements of any mechanical construction endeavor. The Book Provides an indispensable resource for contractors, estimators, owners, and anyone involved with estimating mechanical costs on construction projects, including a wealth of labor and price data, formulas, and charts.
The Contents of the Mechanical Estimating Manual
Successful Estimating Principles
Systematic, Efficient, Accurate Estimating Procedures
Sample HVAC Estimate and Forms
Budget Estimating
Heating and Cooling Equipment
Plumbing Fixtures and Specialties
Air Pollution and Heat Recovery Equipment
Sheet Metal Estimating Basics
Galvanized Ductwork
Spiral and Light Gauge Round Ductwork
Estimating Fiberglass Ductwork
Heavy Gauge Ductwork
Piping Estimating Basics
Pressure Pipe, Fittings and Insulation
Valves and Specialties
DWV Pipe and Fittings
Markups for Overhead and Profit.