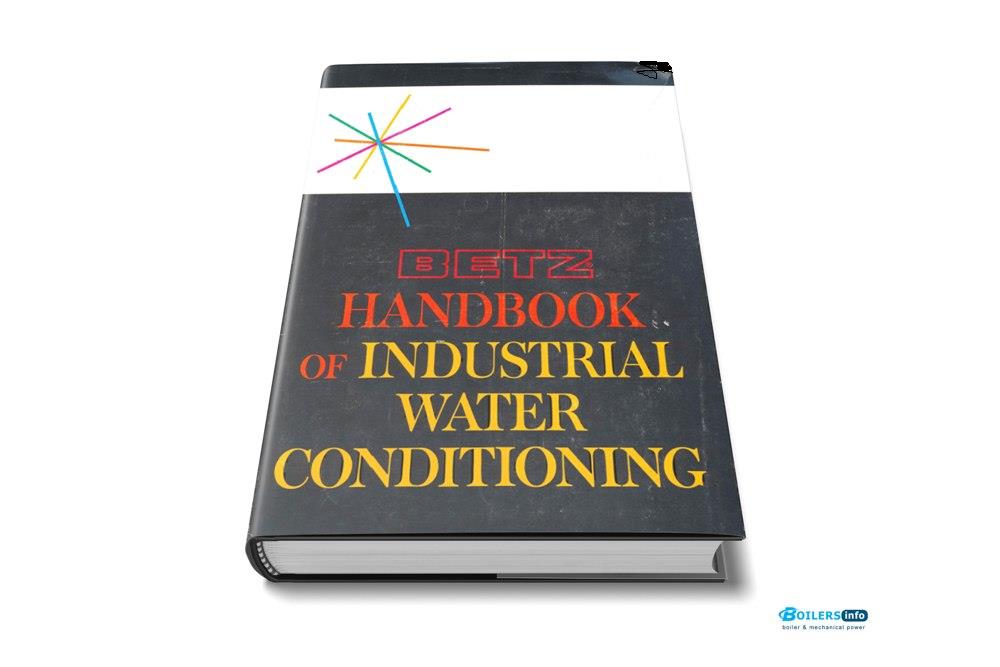 Betz Handbook of Industrial Water Conditioning by Betz Laboratories. book is for water and waste treatment plant professionals engineers and operators. Book divided into two main categories:
CONTROL WATER ANALYSES AND THEIR INTERPRETATION
INDUSTRIAL WATER TREATMENT PROBLEMS AND PROCESSES
The Contents of Handbook of Industrial Water Conditioning
1. Industrial Water Conditioning
2. Water and Its Impurities
3. Aeration
4. Subsidence
5. Coagulation
6. Filtration
7. Precoat Filtration
8. Chlorination
9. Hydrogen Sulfide Removal
10. Iron Removal and Iron Retention
11. Lime-Soda Softening
Reverse osmosis (RO) system
12. Hot Process Phosphate Softening
13. Silica Removal By Magnesium Salts
14. Sodium Zeolite Softening
15. Cation Exchange by Hydrogen Zeolite
16. Demineralization
17. Dealkalization by Chloride-Anion Exchange
18. Hot Lime-Hot Ion Exchange Softening
19. Oil Removal
20.
Deaeration
21. Chemical Feed Systems
22. Boiler Scale Control
23. Boiler Corrosion Control
24. Carryover
25. Silica Turbine Blade Deposits
26. Measurement of Steam Purity
27. Condensate Return Line Corrosion
28. Embrittlement of Boiler Metal
29. Boiler Blowdown Control
30.
Chemical Cleaning of Boilers
31. Cooling Water Treatment: Once-Through Scale Control
32. Cooling Water Treatment: Once-Through Corrosion Control
33. Cooling Water Treatment: Open Recirculating Scale Control
34. Cooling Water Treatment: Open Recirculating Corrosion Control