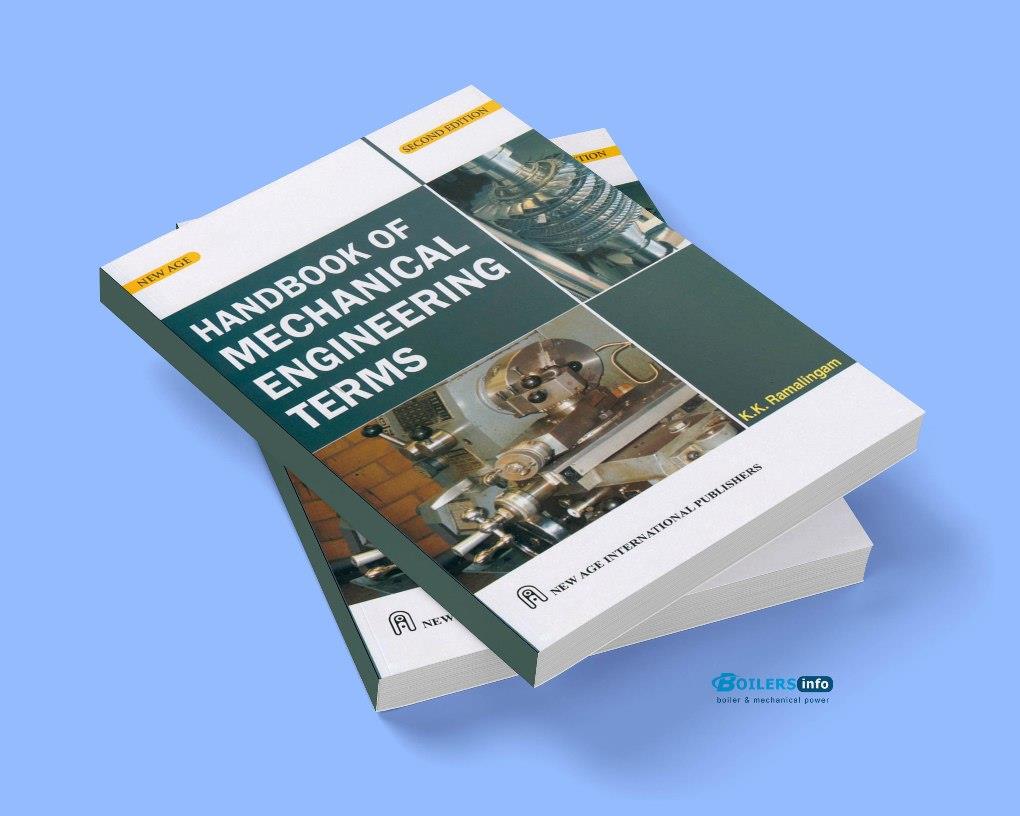 Handbook of Mechanical Engineering Terms PDF by K. K. Ramalingam. This handbook has been prepared to meet the need for up-to-date knowledge, it presents a brief description of the most important currently used Mechanical engineering terms with full understanding and background of the meaning of the words. Book is available as in the general ready reference for the students and engineers of various courses and fields pertaining to Mechanical Engineering.
Main Topics in Handbook of Mechanical Engineering Terms
1. General 2. Materials 3. Material Properties 4. Processes 5. Machines and Devices 6. Machine Components and Attachments 7. Tools and Cutters 8. Instruments and Gauges 9. Casting 10. Welding 11. Heat and Surface Treatments 12. Mechanics of Machines 13. Material Handling 14. Friction, Lubrication and Bearings 15. Thermodynamics and Heat Transfer 16. Fuels and Combustion 17. Steam Boilers 18. Steam Engines and Steam Turbines 19. Gas Turbines 20. Internal Combustion Engine Parts 21. Spark Ignition Engines 22. Compression-Ignition Engines 23. Two Wheelers 24. Automotive Vehicles 25. Air Compressors 26. Refrigeration and Air Conditioning.