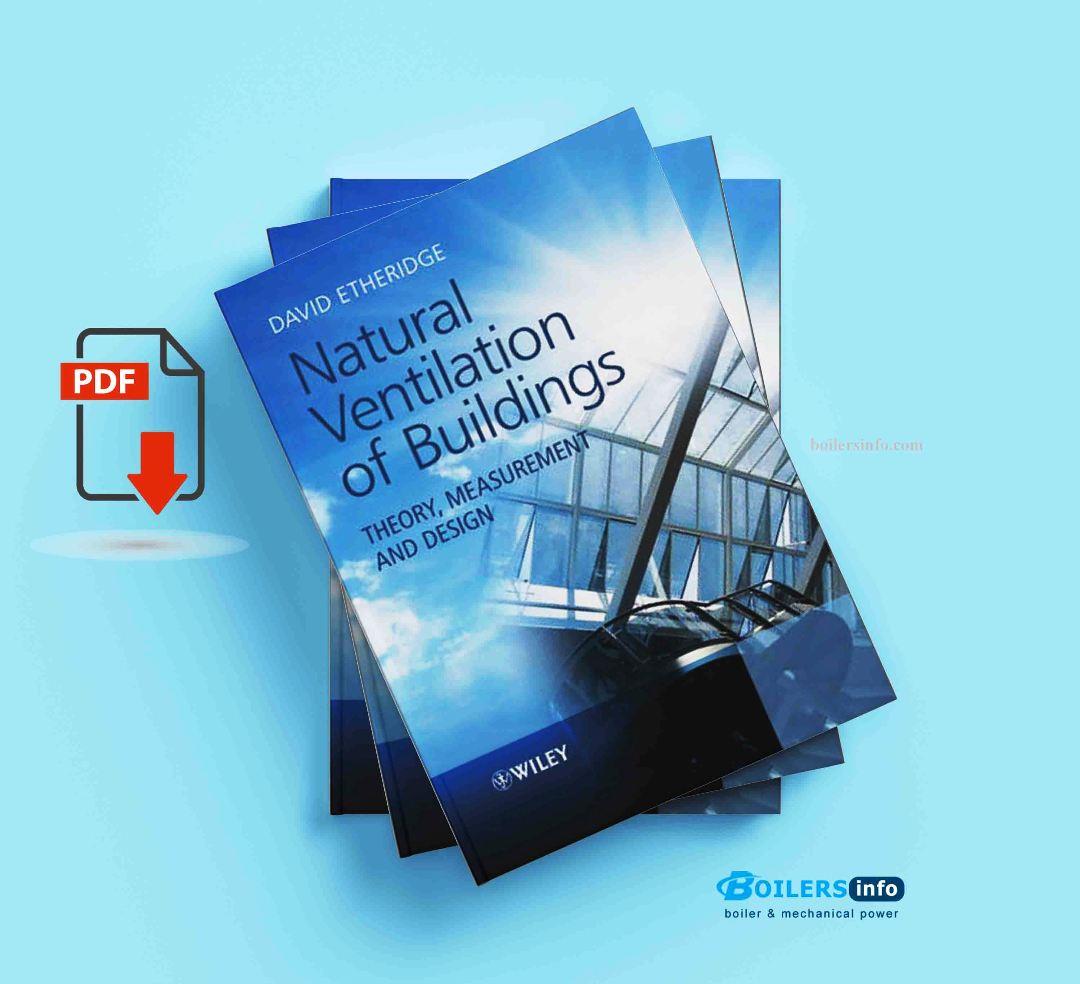 Natural Ventilation of Buildings Theory, Measurement, and Design by David Etheridge. There are two aims of this book. The first is to provide a reasonably comprehensive and up-to-date account of the theory and measurement of natural ventilation. The second is to describe how theory and measurement can be applied to the design of naturally ventilated buildings.  The book also describes the theoretical and experimental techniques for the practical problems faced by designers.  Particular attention is given to the limitations of the various techniques and the associated uncertainties.
The Contents of Natural Ventilation of Buildings
Chapter 1. INTRODUCTION AND OVERVIEW OF NATURAL VENTILATION DESIGN.
Chapter 2. PHYSICAL PROCESSES IN NATURAL VENTILATION.
Chapter 3. STEADY FLOW CHARACTERISTICS OF OPENINGS.
Chapter 4. STEADY ENVELOPE FLOW MODELS.
Chapter 5. UNSTEADY ENVELOPE FLOW MODELS.
Chapter 6. INTERNAL AIR MOTION, ZONAL MODELS, AND STRATIFICATION.
Chapter 7. CONTAMINANT TRANSPORT AND INDOOR AIR QUALITY.
Chapter 8. AGE OF AIR AND VENTILATION EFFICIENCY.
Chapter 9. COMPUTATIONAL FLUID DYNAMICS AND ITS APPLICATIONS.
Chapter 10. SCALE MODELLING.
Chapter 11. FULL-SCALE MEASUREMENTS.
Chapter 12. DESIGN PROCEDURES.