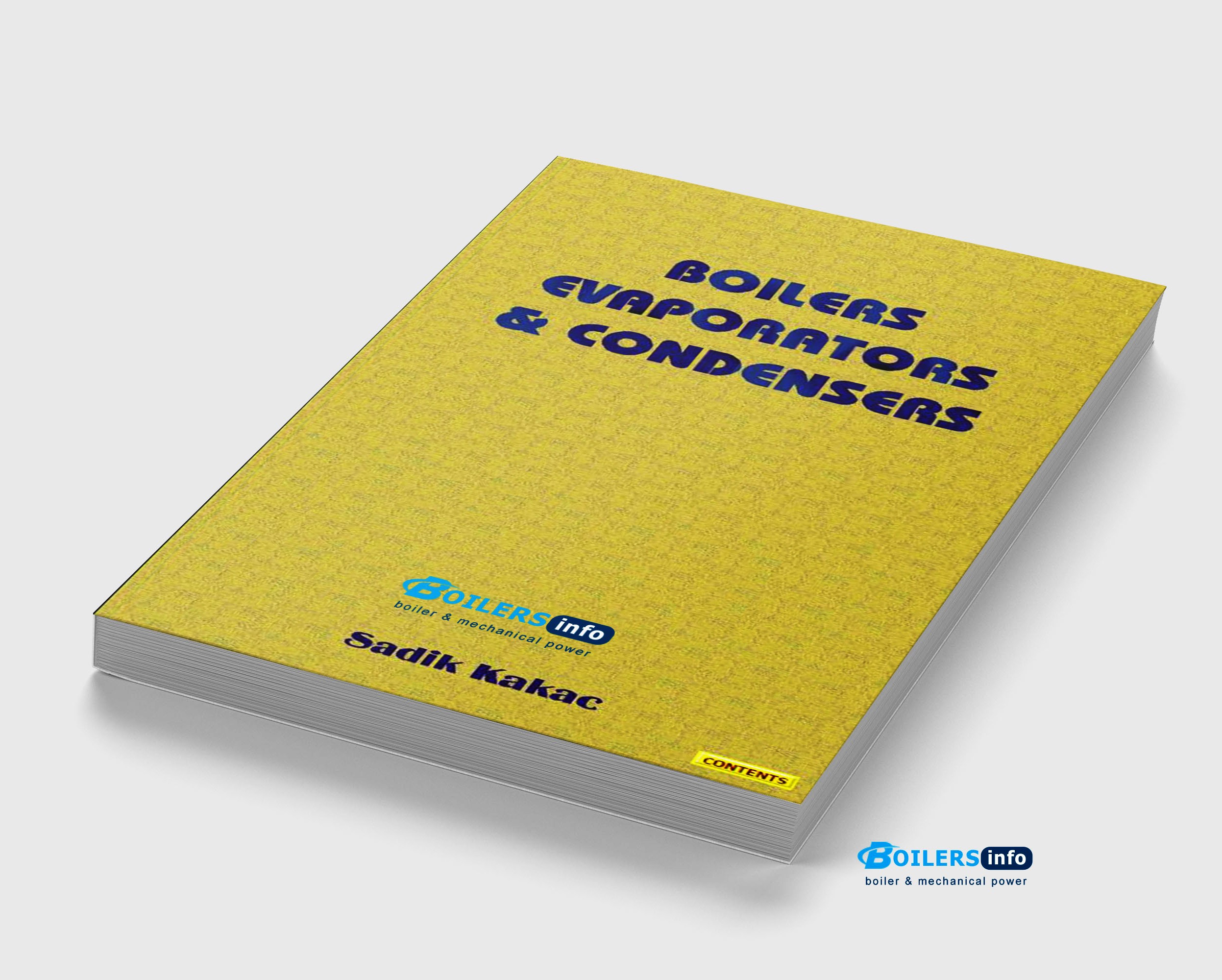 Boilers Condensers and Evaporators book by Sadik Kakac. Boilers, evaporators, and condensers are two-phase flow heat exchange equipment on one side is a boiling or condensing fluid, and on the other side is either a single-phase or two-phase flow. Approximately 60% of all heat exchange equipment used in industrial applications works in a two-phase flow model. They are used in the power, process, food industries, air-conditioning and refrigeration systems. In this book, almost every facet of boilers Evaporators and condensers is considered.
The Contents of Boilers, Evaporators, and Condensers
1. Introduction
2. Basic Design Methods of Heat Exchangers
3. Forced Convection Correlations for Single-Phase Side of Heat Exchangers
4. Heat Exchanger Fouling
5. Industrial Heat Exchanger Design Practices
6. Fossil-Fuel-Fired Boilers: Fundamentals and Elements
7. Once-Through Boilers
8. Thermo hydraulic Design of Fossil-Fuel-Fired Boiler Components
9. Nuclear Steam Generators and Waste Heat Boilers
10. Heat Transfer in Condensation
11. Steam Power Plant and Process Condensers
12. Evaporators and Condensers for Refrigeration and Air Conditioning Systems
13. Evaporators and Reboilers in the Process and Chemical Industries.