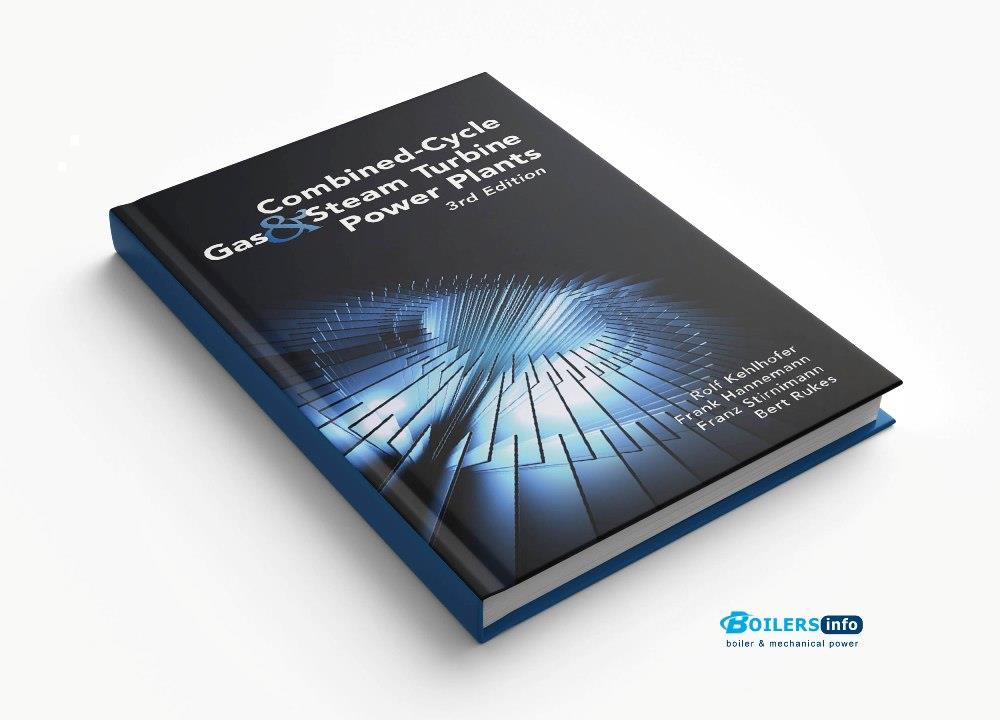 Combined Cycle Gas And Steam Turbine Power Plants by Rolf Kehlhofer. Combining two or more thermal cycles within a single power plant. In all cases, the intention was to increase efficiency over that of single cycles. Thermal processes can be combined in this way whether they operate with the same or with differing working media.
The Contents of book
Chapter 1 Introduction
Chapter 2 Thermodynamic Principles of The Combined-Cycle Plant
Chapter 3 System Layouts
Chapter 4 Combined-Cycle Plants for Cogeneration
Chapter 5 Components
Chapter 6 Control and Automation
Thermal Power Plant Design and Operation
Chapter 7 Operating and Part-Load Behavior
Chapter 8 Comparison of The Combined-Cycle Plant With Other Thermal Power Stations
Chapter 9 Environmental Considerations
Chapter 10 Developmental Trends
Chapter 11 Some Typical Combined-Cycle Plants Already Built.