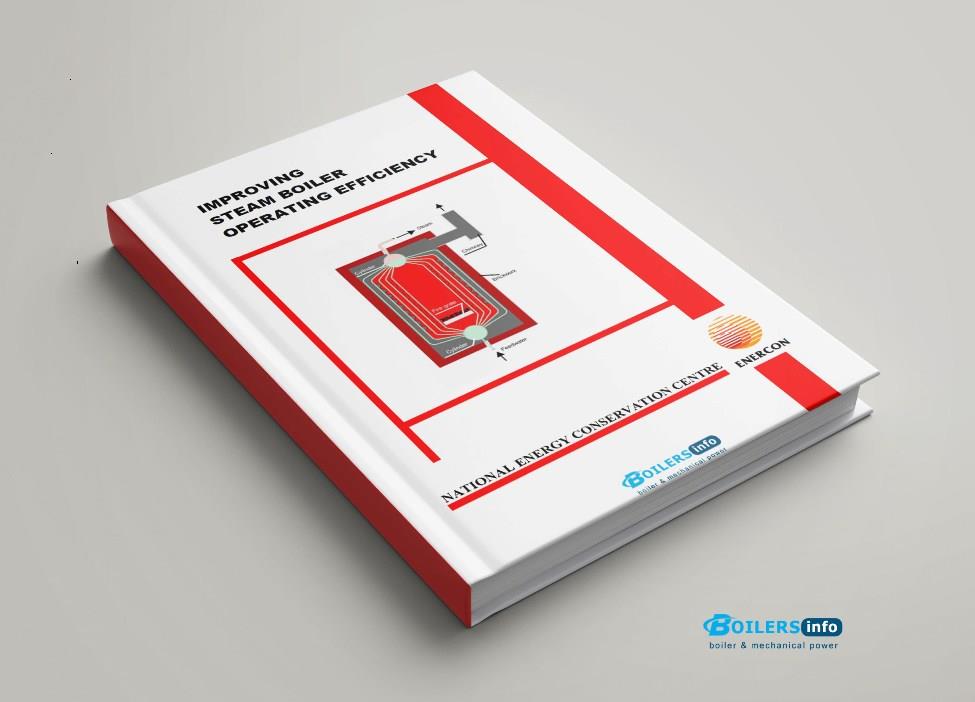 Improving Steam Boiler Operating Efficiency book by National Energy Conservation Center Pakistan. ENERCON, the national Energy Conservation Centre, is endeavoring to nurture an energy efficient culture in the country. Its efforts aim at creating awareness among energy users and promoting energy efficiency practices in all energy consuming sectors of economy. accordingly, this manual has been prepared to educate boiler operators, technicians, engineers and industrialists on the basics of industrial boilers, their operating characteristics, and the efficiency improvement techniques; and to be equally useful to boiler engineering students looking at their first real application of basic engineering principles. It offers a review of the following aspects:
1. Basics of combustion, combustion efficiency, and control systems
2. Boilers, their characteristics, and energy efficiency and guidelines to operate steam boilers efficiently
3. Step by step approach for calculating and implementing energy efficiency opportunities
4. Identification and wise utilization of alternative renewable energy resources.Boiler Operators Guide.
The Content Improving Steam Boiler Operating Efficiency
1 Introduction
2 Description of Boilers
3 Fuels, Combustion and Efficiency
4 Reducing the Losses Affecting Efficiency
5 Efficiency Calculations
6 Boiler Instrumentation and Controls
7 Burners and Combustion Controls
8 Water Treatment
9 Boiler Heat Recovery Systems
11 Performance Monitoring
12 Environmental Pollution Aspect