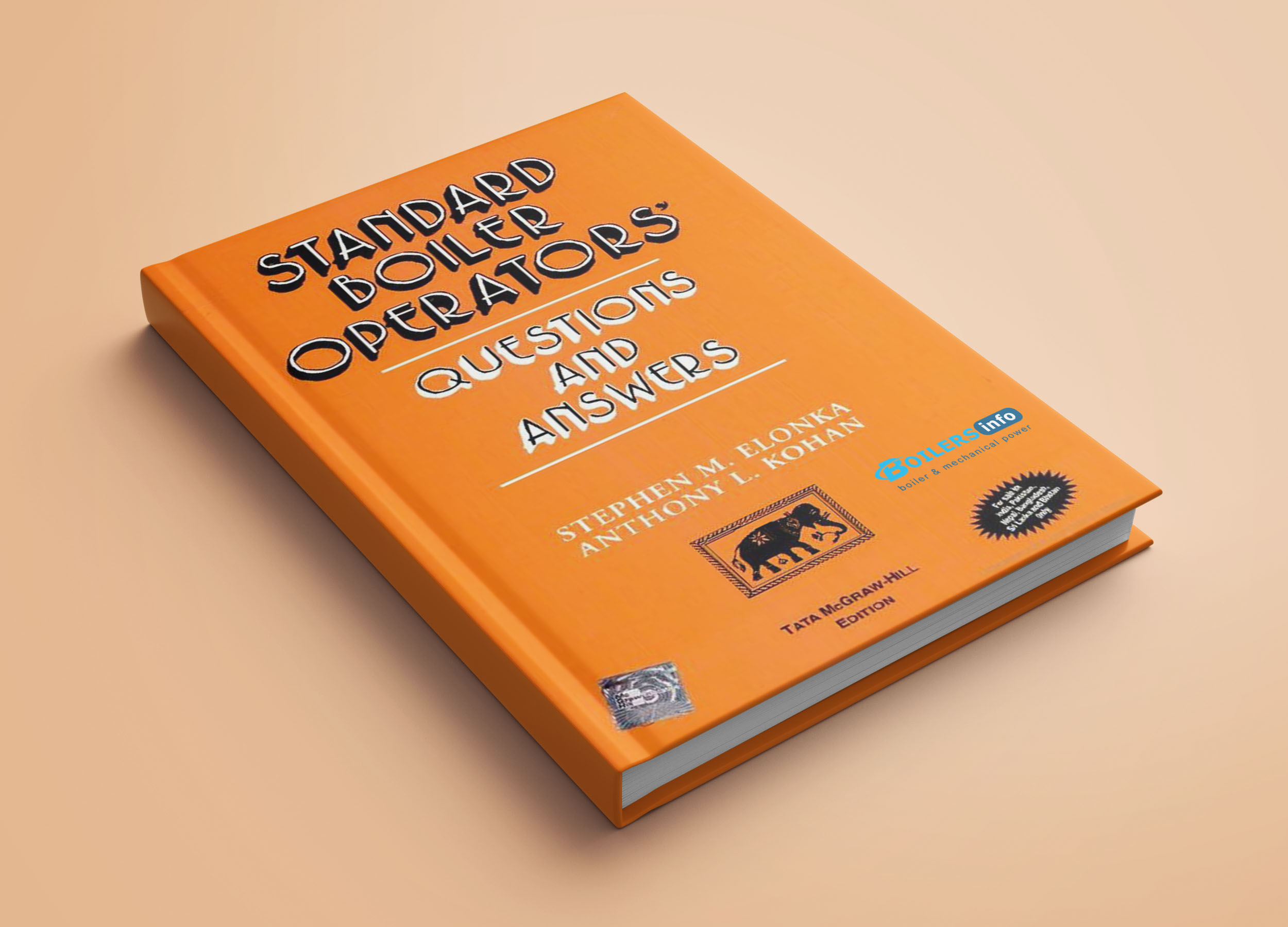 Standard Boiler Operators Question Answers by Stephen Michael Elonka, Anthony Kohan this famous book describes Boiler Classification, Steam and Hot Water, High-Pressure Low-Pressure Power Boiler, Miniature Boiler-Steam Generator,  Supercritical Steel and Cast lorn-Heating-Hot water Supply ASME Boiler and Pressure: Vessel Code-National Board of Boiler and Pressure Vessel Inspectors IBR-SBI-EDR.
The Contents of Standard Boiler Operators Question Answers
Chapter 1. Usage and Application
Chapter 2. Heat transfer and Design
Chapter 3. Fire-tube Boilers
Chapter 4. Water-tube Boiler
Chapter 5. Cast Iron and Heating Boilers
Chapter 6. Special Boilers
Chapter 7. Construction Method of Joining
Chapter 8. Pressure stresses and forces
Chapter 9. Boiler strength calculations
Chapter 10. Fuel, Firing, and combustion
Chapter 11. Combustion safeguards and control
Chapter 12. Instrumentation and control
Chapter 13. Boiler safety equipment
Chapter 14. Boiler operation
Chapter 15. Boiler Blowdown
Chapter 16. Boiler water treatment
Chapter 17. Maintenance, Inspection, and Repair
Chapter 18. Nuclear power Rectors.