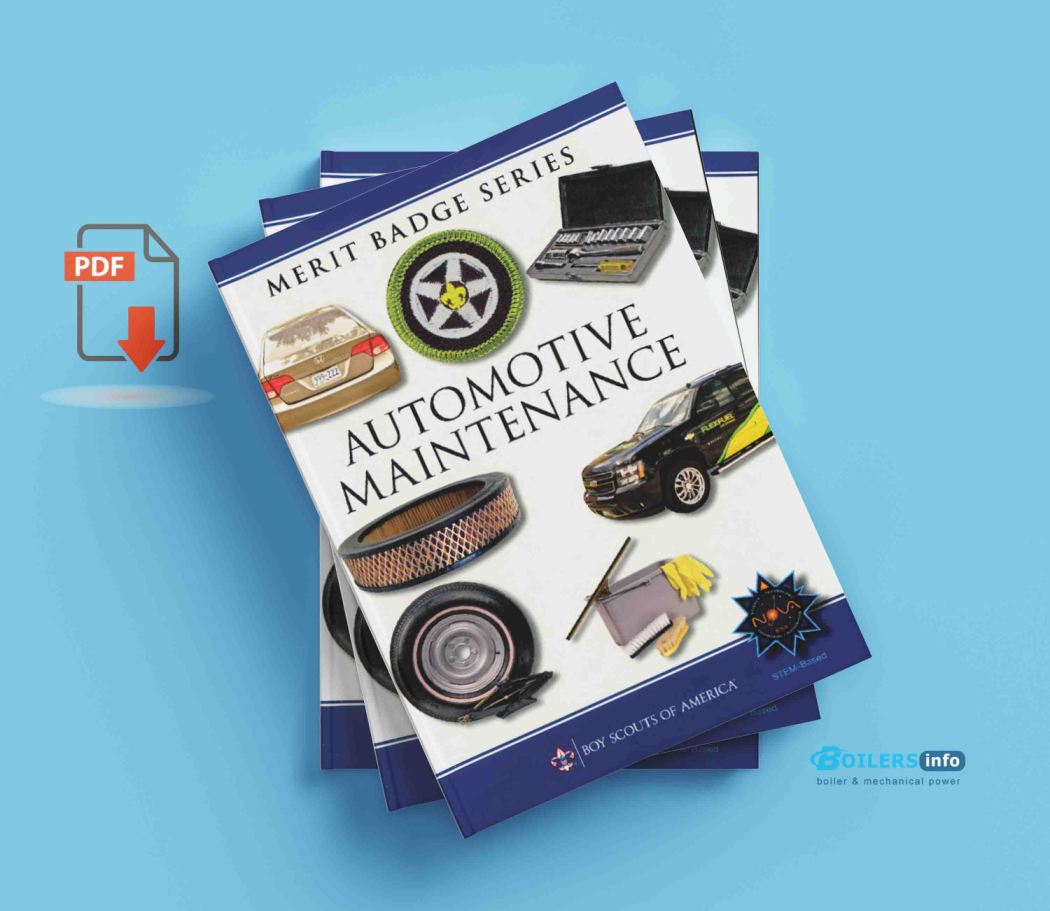 Automotive Maintenance by BOY SCOUTS OF AMERICA MERIT BADGE HUB. Welcome to "Mastering Automotive Maintenance: A Boy Scouts of America Merit Badge Guide." In this comprehensive guide, we embark on a journey through the intricate world of automotive care, offering Scouts and enthusiasts alike the opportunity to grasp the fundamental concepts of vehicle maintenance. This book is more than just a manual; it's a roadmap to empowerment, independence, and a deeper connection with the machines that make our lives easier.
The Contents of The Automotive Maintenance Book
 That Marvelous Driving Machine
Maintenance, Registration, and Inspection
Vehicle Safety
The Engine
The Drive Train
Wheels and Tires
The Braking System
The Air Intake and Fuel Systems
The Lubrication System
The Cooling System
The Ignition and Electrical Systems
The Computer and Emission Control Systems
The Dashboard
Buying a Car
Careers in Automotive Maintenance
Automotive Maintenance Resources.